THE MCGOVERN STRING BAND MUSIC
The McGovern Stringband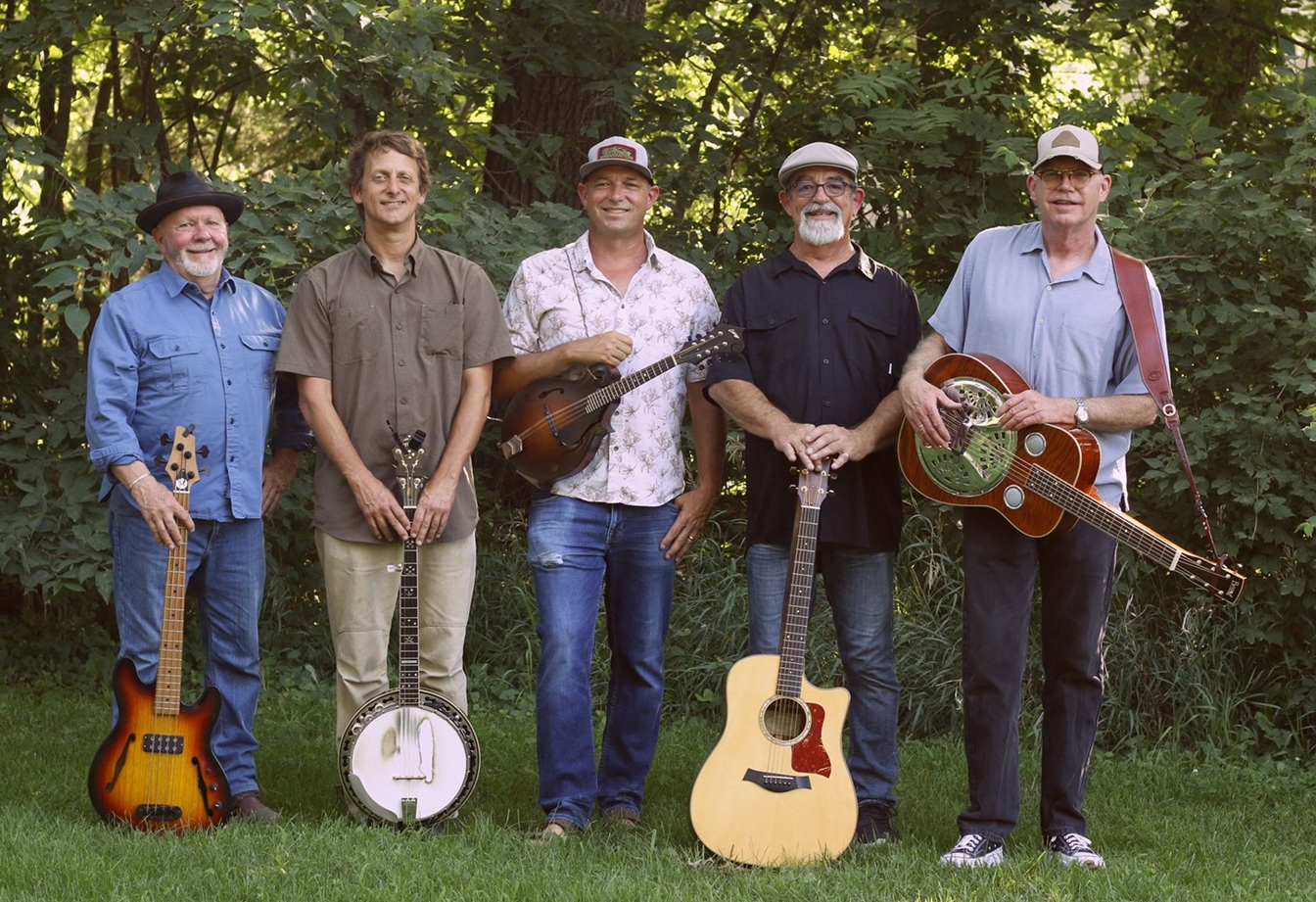 The McGovern Stringband is an acoustic americana and bluegrass all string band – featuring the vocals of father & son, Kelly McGovern (guitar) and Brian McGovern (mandolin). The McGovern String Band combines a wide variety of genres with a bluegrass style that is anchored by the Nebraska Performing Arts Hall of Fame inductees: bass player and vocalist Dave Morris and Fuzzy Blazek on dobro steel, along with the great Daren Blythe on 5 string banjo.
Their three and four part harmonies, combined with a percussive acoustic instrumentation, bring back that legendary high lonesome sound of Bluegrass.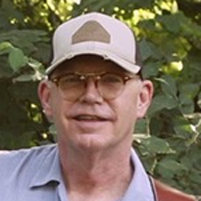 STEVE 'FUZZY' BLAZEK
Resophonic guitar player Steve Blazek comes from a musical household. Starting on drums and church choir he picked up guitar in his teens and then progressed on to the Dobro and pedal steel. Steve and Bass player David Morris were inducted into to Nebraska Performing Arts hall of fame in July, 2021.
He went on to play Dobro and Pedal Steel. "I have also played with the Midwest Ramblers, and played and recorded with John Walker, another Nebraska Performing Arts Hall of Fame Inductee. I was soon asked to try to fill the shoes of not only Chuck Lettes, but also Reynold Peterson in Sour Mash. After two fun filled years playing and singing with Sour Mash, I moved to Nashville and played with several bands including 40/20 and Bristol Rhythm & Roots with The Crows. Becky Hobbs in Nashville gave him a steady job. Thanks to her Fuzzy got to play on The Opry stage 3 times. Later, he spent a few years with the great singer/songwriter James House. His family moved back to Lincoln where he was lucky to be welcomed to the Sandy Creek Band. Later, he got to record and tour with Dave Gonzales and the Stone River Boys out of Austin, then played with the great Billy Bacon until his untimely death. He occasionally sits in with The Bottle Tops and other smaller acts.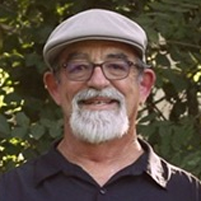 KELLY MCGOVERN
ACOUSTIC GUITAR + VOCALS
Kelly began playing guitar at the age of 12 and was awarded second place in a talent contest playing one of his favorite songs, Let It Be, by the famed Beatles.
Kelly played professionally in his late teens with sister Erin, and has since played in numerous bands including country, bluegrass, rock, classic rock and blues.
Music has always been his passion and he has been fortunate to continue playing in 3 bands while enjoying his retirement. One of his greatest gifts is sharing the stage with some amazing musicians including his son, Brian, on mandolin and high harmonies.
He has been married for 45 years; and in his free time enjoys spending time with family including 6 grandkids, and 2-year old golden retriever, Elsie.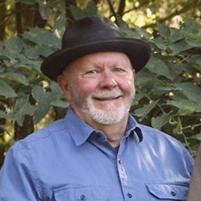 DAVE MORRIS
From Murray, Nebraska, Dave Morris was surrounded by the musical influence of his parents. He began playing bass guitar nearly 50 years ago. His musical contributions as a stand-up and electric bass player are legendary, as Morris is accomplished playing folk, smooth country blues, rhythm and blues, blues, country and bluegrass music. He is a current member of The McGovern String Band and The String Demons. He also performed with The New Hokum Boys with Dr. John Walker, Dr. John Walker, and The Bottle Tops.
Dave Morris was inducted into the Nebraska Performing Arts Hall of Fame in 2021, alongside band mates Dr. John Walker and Peter Blakeslee. His contributions to Nebraska music are endless, playing in numerous pickup bands, as well as being one of the first ever to grave the stage at The World Famous Zoo Bar.
Dave's family is also extremely musical. His two sons, Sam Morris, known for his amazing audio engineering skills and traditional bagpipes, and his percussion playing son Nate Morris, can be found playing in and around Nebraska.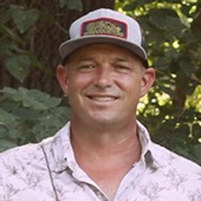 BRIAN MCGOVERN
Mandolin player Brian McGovern started playing stringed instruments at the age of 15.  He grew up listening to his father's bluegrass, country & blues bands.  At age 35 he finally joined in the fun.  Brian also plays the mandolin with other acts including The Bottle Tops and Southpaw Bluegrass Band. Brian also plays electric mandolin with Mike Semrad & the Riverhawks, and includes in his repertoire a bit soul & R&B.
Brian's love for bluegrass music goes deep, as an avid attendee to bluegrass festivals all over the nation. He also occasionally is a studio musician for well known artist around the area. Brian works as a surveyor for an excavation company in Lincoln, NE.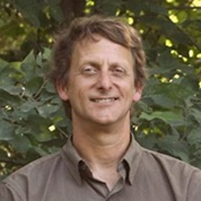 DAREN BLYTHE
After seeing an ad for used cars that had strong banjo theme music, Daren commented on how cool it sounded. Shortly after that, Daren got a banjo for Christmas at age 13 and has been playing ever since. I guess we have his parents to thank for that one!
He has been diverted temporarily at times by other instruments (guitar, mandolin) but has always come back to the banjo.
Although, Daren grew up listening almost exclusively to Rock N Roll music, he appreciates a wide variety of musical styles and genres. Especially, BLUEGRASS! ;)